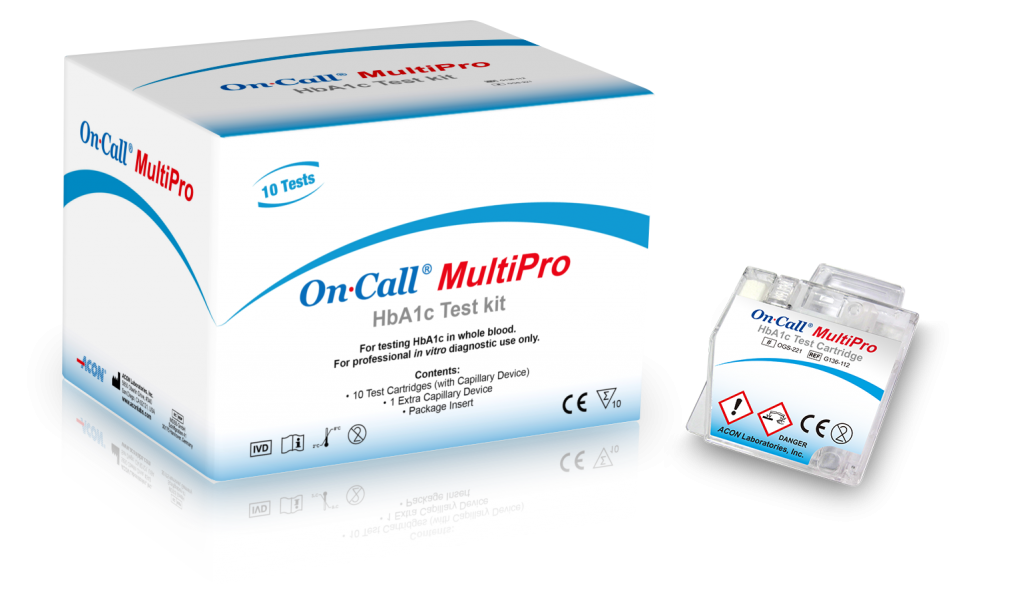 Products are Available for Distribution Outside the US Only
Screen and Monitor Your Patients with Confidence
Diabetes is called "the silent killer" because it can cause damage over many years without a person even knowing they have it.
With On Call® MultiPro HbA1c, you can be assured of accurate, reliable test results that will enable you to effectively monitor, guide and treat your diabetic patients, as well as provide early screening. It utilizes trusted Immunoturbidimetric technology for solid performance. Additionally, test results are obtained easily and within minutes, while the patient is in the office and available for a face-to-face discussion. There's no need to wait for HbA1c test results to come in from the lab. Why wait when you don't have to?
Quick and Easy Sample Loading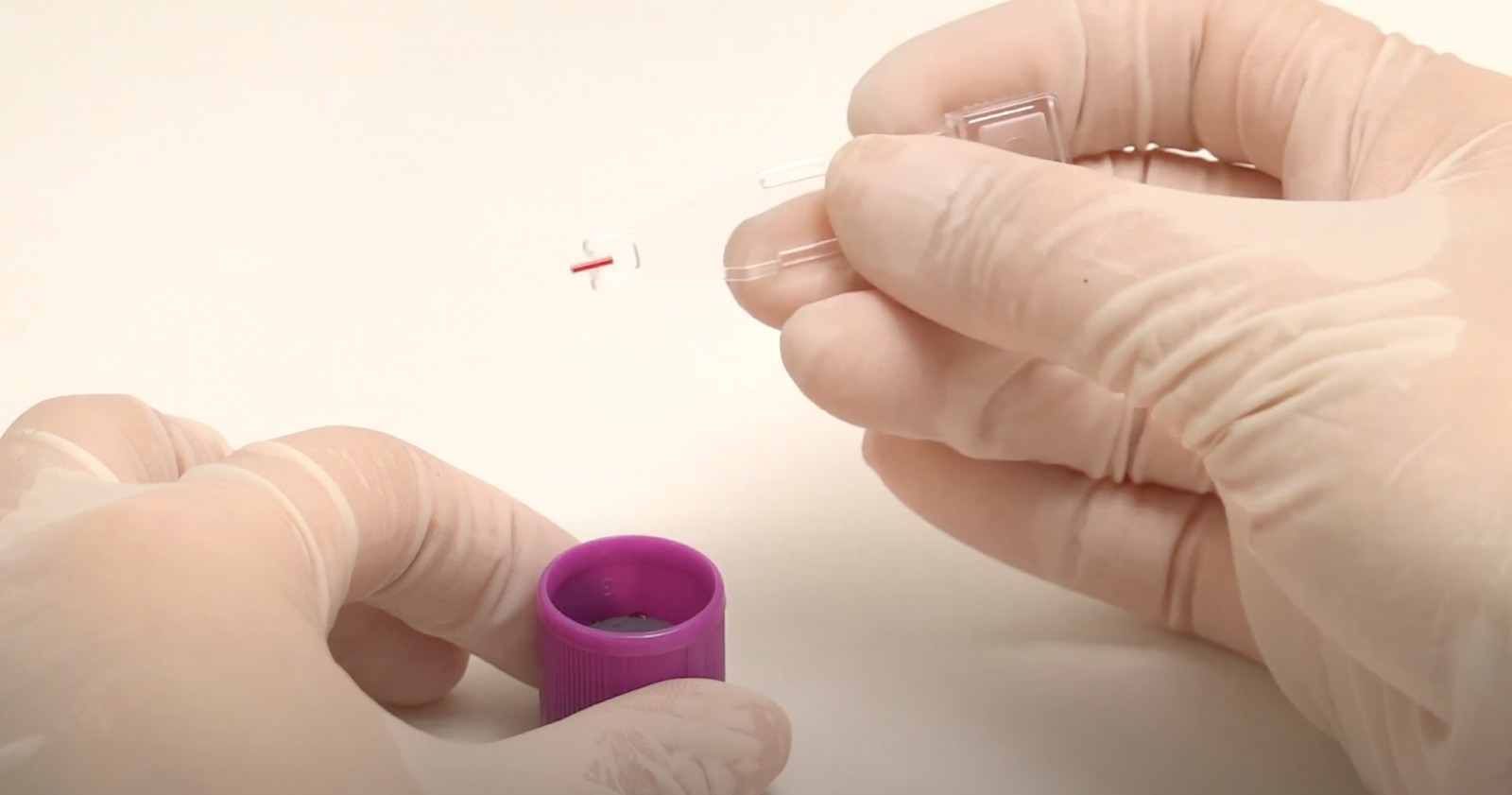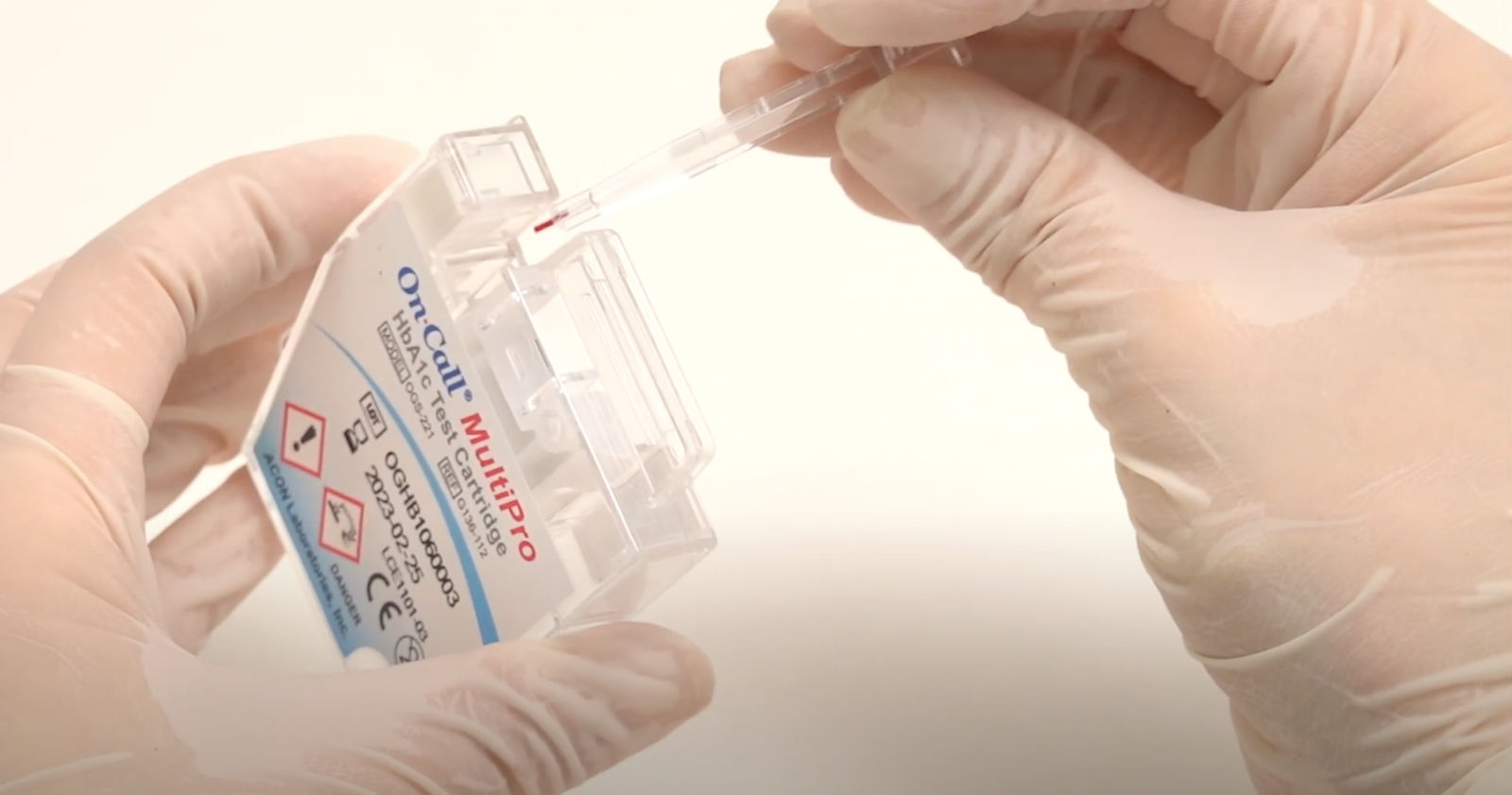 Get quality results and top performance with minimal effort. Run HbA1c tests on the On Call® MultiPro Analyzer in just three quick steps:
Load patient sample into capillary.
Snap capillary device into test cartridge. 
Place test cartridge in analyzer and run.
That's all there is to it!
Features
Accurate Immunoturbidimetric Technology
Results in 6 Minutes or Less
3-step Operation
Minimal Hands-on Time
1 µL Capillary or Venous Whole Blood
IFCC and NGSP Certified
HbA1c Product Specifications
Feature
Specification
Methodology
Immunoturbidimetry
Test Time
< 6 Minutes
Specimen
1 µL Capillary or Venous Whole Blood
Test Range
3.8% to 15.0% HbA1c (17.8mmol/mol-141mmol/mol)
Storage Conditions
36-46ºF (2-8 ºC) until expiration date -OR-
Room temperature (up to 86 °F/30 °C) for 3 months any time before expiration date
Operating Conditions
15-32 ºC, 10%-90% RH
Platform
On Call MultiPro Analyzer
CV
< 3.0%
Linearity
r > 0.99
Resource Library
Browse our Resources Library for documents available for download.