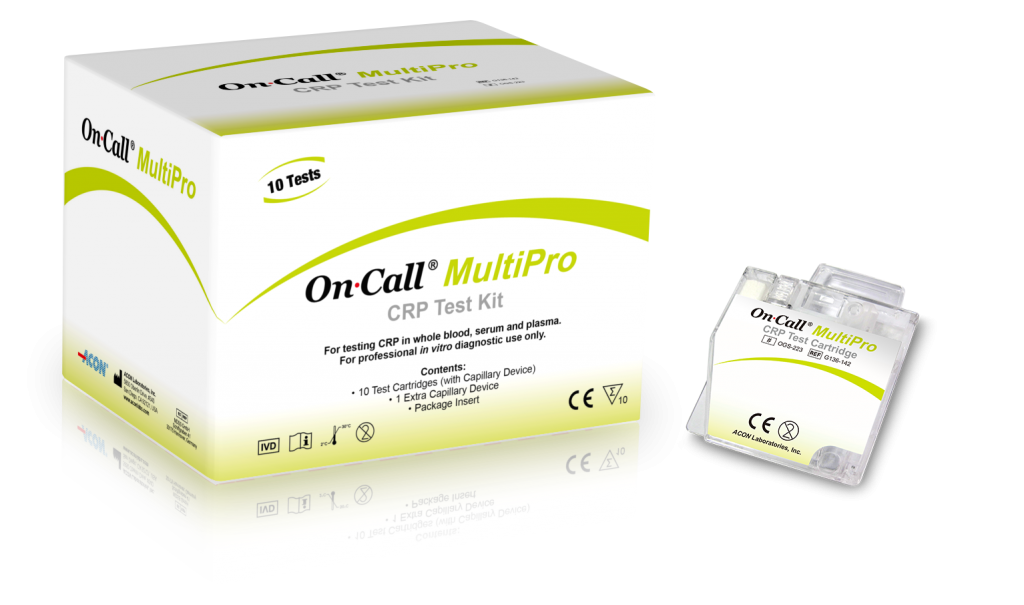 Products are Available for Distribution Outside the US Only
MultiPro CRP: High Sensitivity at the Low End,
Conventional Sensitivity at the High End
CRP is an inflammation marker produced by the liver that provides important information in numerous disease states. The utility of the assay depends on whether it is a high-sensitivity CRP assay or conventional CRP. For example, a high-sensitivity CRP assay is required for cardiovascular risk assessment, while conventional sensitivity is more useful for discerning whether a patient with a lower respiratory tract infection should go to the ER or if they can be sent home. Get the best of both worlds with MultiPro CRP, which measures down to 0.5 mg/L with excellent precision, as well as at critical cutoffs along the continuum.
On Call® MultiPro CRP utilizes Immunoturbidimetric technology, which provides the assay with the level of accuracy and reliability needed for effective screening, triage, and monitoring of inflammatory states and diseases. Running the test is simple and results are available within minutes. Why send out CRP tests when quality results can be obtained in-house so quickly?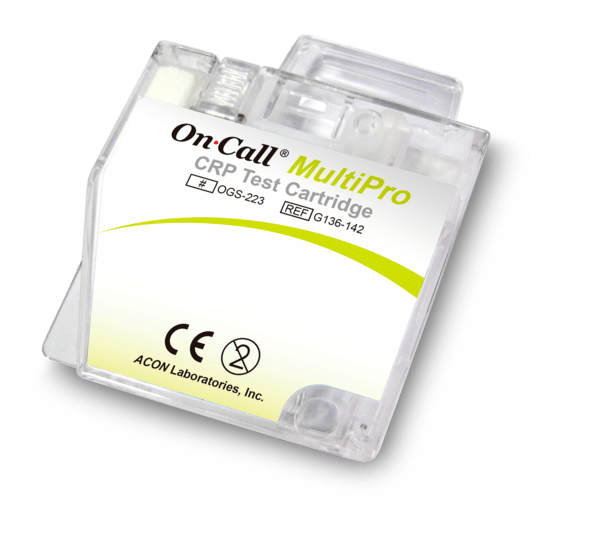 Features
Accurate Immunoturbidimetric Technology
Results in < 4 Minutes
3-step Operation
Minimal Hands-on Time
5 µL Capillary or Venous Whole Blood, Serum or Plasma
CRP Product Specifications
Feature
Specification
Methodology
Turbidimetric Immunoassay
Test Time
< 4 Minutes
Specimen
5 µL Capillary or Venous Whole Blood, Serum or Plasma
Test Range
0.5 – 200 mg/L (Whole Blood)
0.5 – 120 mg/L (Serum, Plasma)
Storage Conditions
2-30 ºC (36-86 º F), 10%-90% RH
Operating Conditions
15-32 ºC, 10%-90% RH
Platform
On Call MultiPro Analyzer
Linearity
Blood: r > 0.99
Serum: r > 0.99
Plasma: r > 0.99
Resource Library
Browse our Resources Library for documents available for download.