Mission® HemoPro
Hemoglobin Testing System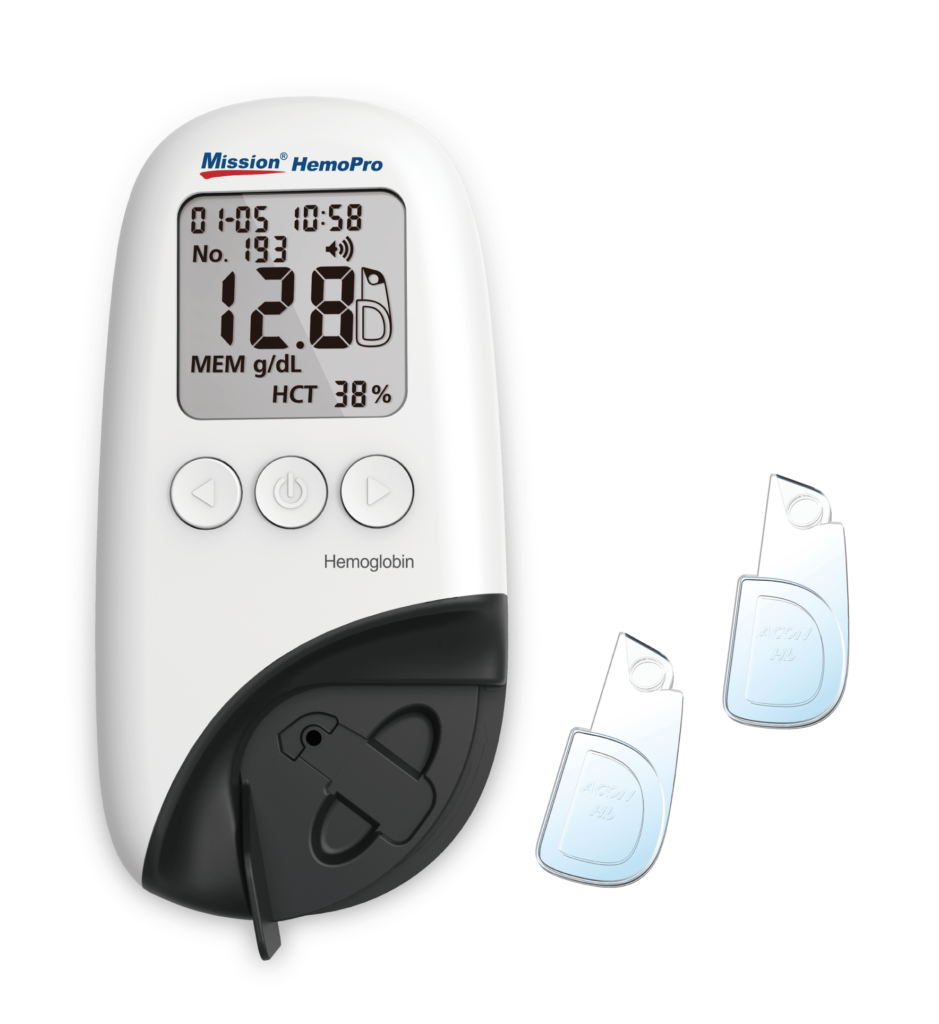 Product is Not Available in the US or Europe
Get Quality Hemoglobin Results with the Convenience of a Cuvette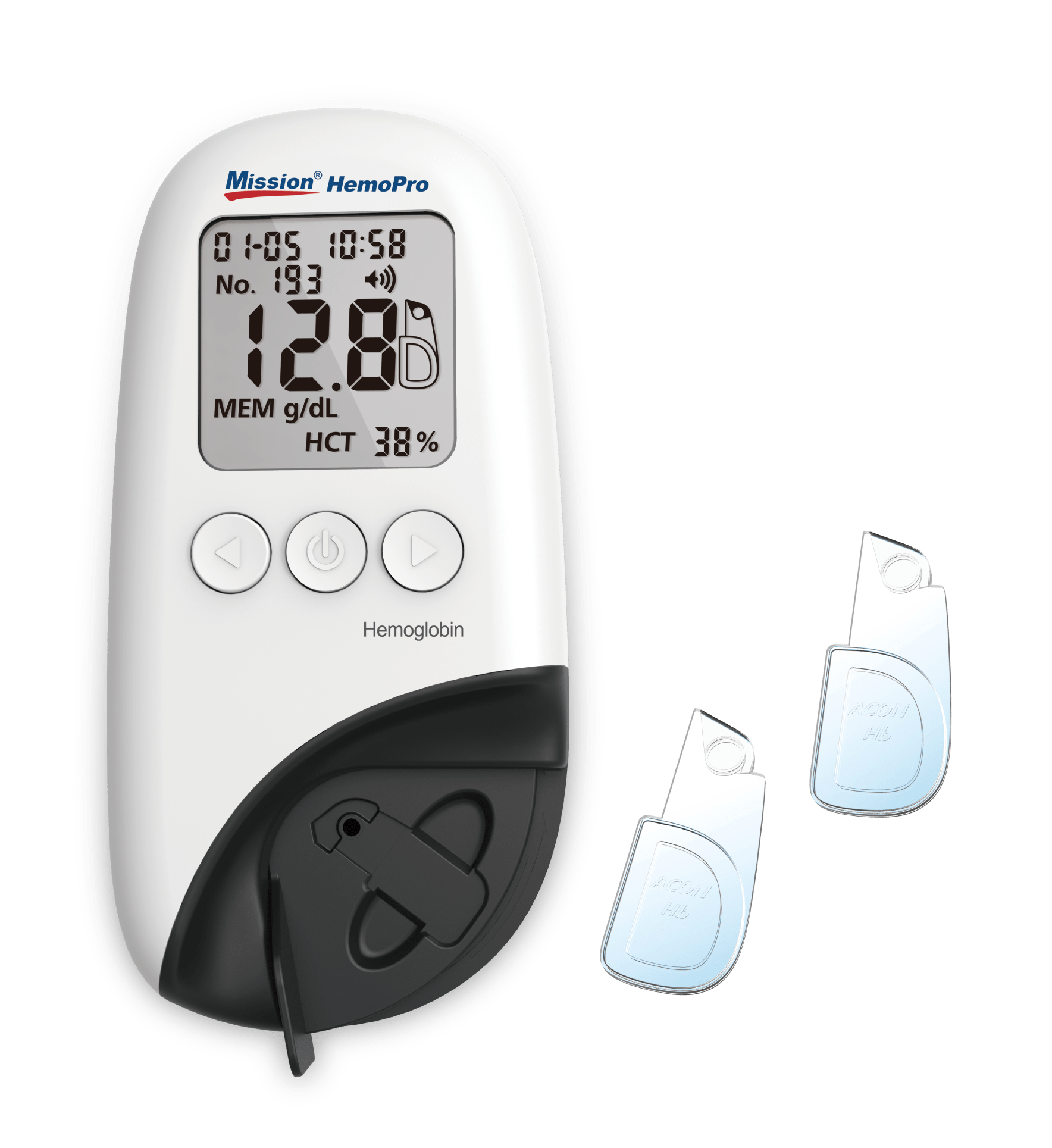 Hemoglobin testing with microcuvettes certainly has its advantages, such as direct sampling, results in a few seconds and room-temperature storage of consumables. The Mission® HemoPro Hemoglobin Testing System is a cost-effective, optical hemoglobin analyzer that uses microcuvettes instead of traditional test strips or test cartridges. It provides highly accurate results with excellent precision, along with the many convenient features microcuvettes have to offer. The Mission® HemoPro Hemoglobin Testing System can be used to screen for anemia and related conditions, as well as for therapeutic monitoring.
Features
Economical
Highly Accurate
Results in < 2 Seconds
10 μL Whole Blood
Direct Sampling
Room-temperature Storage
Long Shelf Life
Memory: 1,000 Test Results
Product Specifications
Features
Specifications
Methodology

Spectrophotometry

Test Time
<2 seconds
Hct Value
0-75%
Measurement Range
0-26 g/dL (0-260 g/L or 0-16.1 mmol/L)
Accuracy

Y=1.0063X-0.6203, R2=0.9967

Precision CV

0~10 g/dL: SD≤0.2 g/dL

>10 g/dL: CV≤2%

Specimen
Capillary or Venous whole blood
Specimen Volume
10 μL
Power Source

4 AAA batteries (1.5V)

AC adapter or powered by PC through USB cable

Battery Life
360 hours or 2,700 tests
Units of Measure
g/dL, g/L, mmol/L
Memory
1,000 records
Automatic Shut Off
5-60 minutes without activity
Meter Size
150*70*40 mm (5.9*2.76*1.57 inch)
Display Size
53*53 mm (3 inch)
Weight
270 g (without batteries)
Meter Storage Conditions
-20- 55 ºC (-4 -131 ºF); ≤90% RH
Operating Conditions
0 – 40 ºC (32 -104 ºF); ≤90% RH (non-condensing)
Meter Connectivity
USB cable for data transfer and power supply
Resource Library
Browse our Resources Library for documents available for download.