CentriVet® URS
Animal Urinalysis Reagent Strips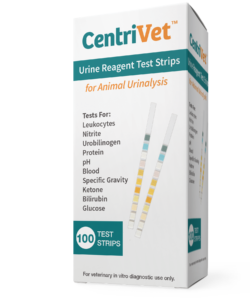 Product is Available for Worldwide Distribution
Guess who else may be diabetic?
Urinalysis screens for sugar and ketones
The CentriVet® Urine Reagent strips are part of a new family of products within the ACON portfolio of products. We are a recognized world leader in the manufacture of urine chemistry products, and we are bringing our expertise to our animal friends. The CentriVet® Urine Reagent strips are an essential screening tool, that will give veterinarians an insightful look into pet's overall health.
A simple urine test may provide answers
A urine test may detect early signs of kidney disease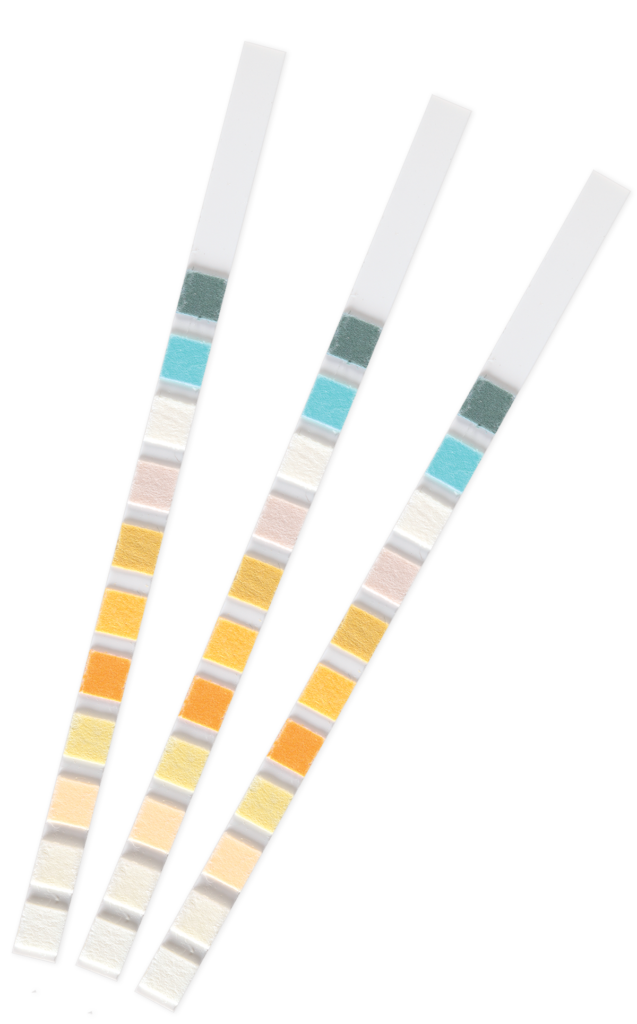 Fast and Accurate
Analytical performance comparable to market leader
60 seconds to results for most parameters
Clinically proven accuracy
Multiple Packaging Options
Available in 50 and 100 strips per canister
24 months shelf life in unopened canister
90 days use life in opened canister
The CentriVet® Urine Reagent strips screen animal urine for 10 parameters including, Leukocytes and Nitrites for Urinary tract infections, Urobilinogen and Bilirubin for signs of Liver disease, Ketone and Glucose for Diabetes mellitus. These parameters allow veterinarians to do a quick, painless assessment of the overall animal's health.
| | |
| --- | --- |
| Feature | Specification |
| Test Parameters | LEU, NIT, URO, PRO, pH, BLO, SG, KET, BIL, GLU |
| Storage Temperature | 2 – 30°C |
| Unopened Strip Shelf Life | 24 months from date of manufacture |
| Opened Strip Canister Use Life | 3 months |
Resource Library
Browse our Resources Library for documents available for download.