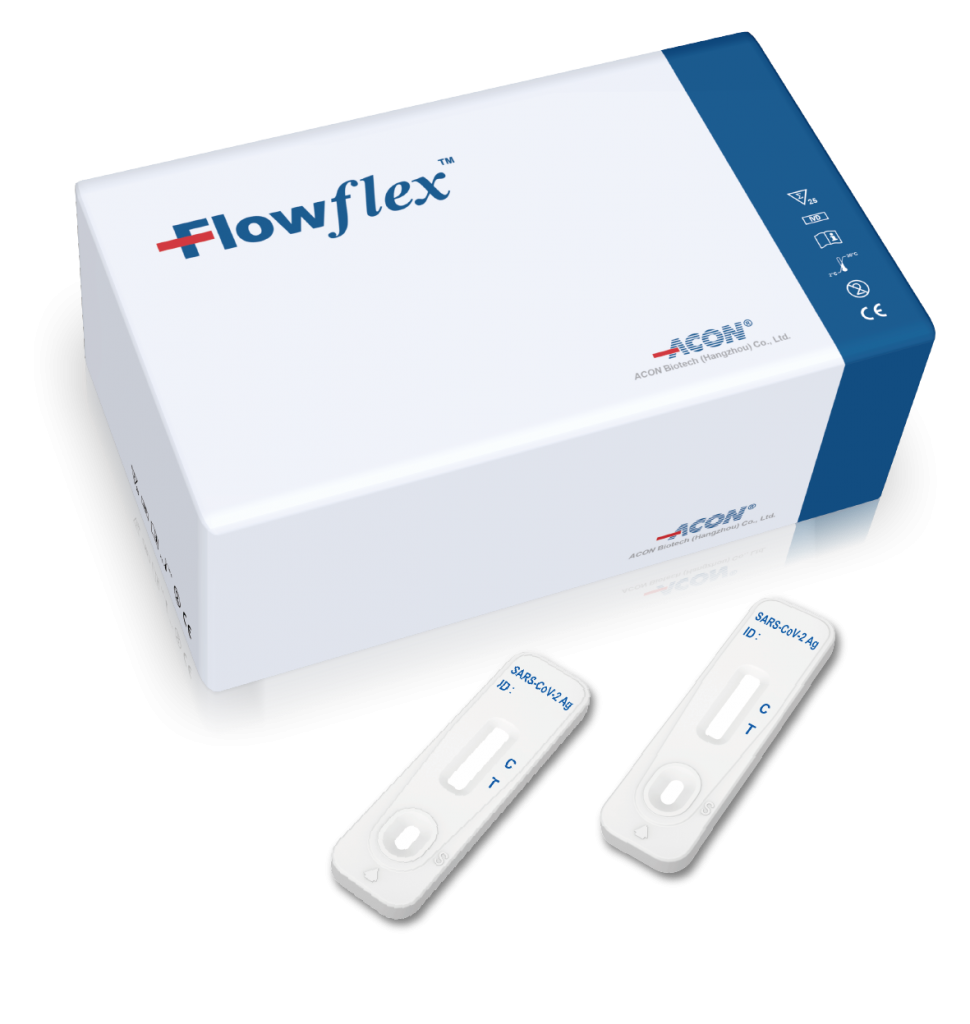 San Diego, CA, November 2, 2020 — ACON Laboratories, Inc., a leading global medical device manufacturer announced today the launch of its Flowflex™ SARS-COV-2 Antigen Rapid Test. The Flowflex SARS-CoV-2 Antigen Rapid Test is a lateral flow chromatographic immunoassay for the qualitative detection the nucleocapsid protein antigen from SARS-CoV-2 in nasal swab specimens.
ACON's test is intended to help in the diagnosis of individuals who are suspected of active COVID-19 disease by their healthcare provider within the first seven (7) days of the onset of symptoms.
"Our state-of-the-art production facilities, and reputation for manufacturing excellence, make ACON the partner you rely on for your COVID-19 test procurements" said Jinn-nan Lin, President of ACON Laboratories. "We are proud to provide reliable COVID-19 testing solutions to our worldwide distributors."
ACON's COVID-19 test is CE marked and will be commercialized in the European Union and the Latin American Markets.
ACON's COVID-19 lateral flow chromatographic immunoassay has a high relative sensitivity and specificity and is therefore highly reliable. The Rapid Test is performed using nasal specimens. Results are available after 15 minutes.
ACON is ramping up its manufacturing capabilities to meet the increasing worldwide market demand for reliable testing.